On October 20, a first co-creation workshop with one of the demonstrator cases, Cohousing Waasland, took place at their premises.
The cohousing group is based in Sint-Niklaas, Belgium and consists of 22 households in a mix of apartments and terraced dwellings, with a large proportion of shared space and facilities. They already have a service-based second-life PV system in use, offered by Futech, the Cloverleaf demo lead. The aim of the Waasland demo is to demonstrate solar PSS value propositions for the Belgian residential market, and to evaluate technical feasibility and market potential of second-life PV (and batteries) for residential applications in general.
In the workshops with Cohousing Waasland, the CIRCUSOL team wants to develop new service propositions co-created with the residents, such as energy consumption feedback and optimization, the installation of second life batteries, etc. A first step towards this service proposition consists of mapping the cohousing group's wants and needs regarding electricity from PV.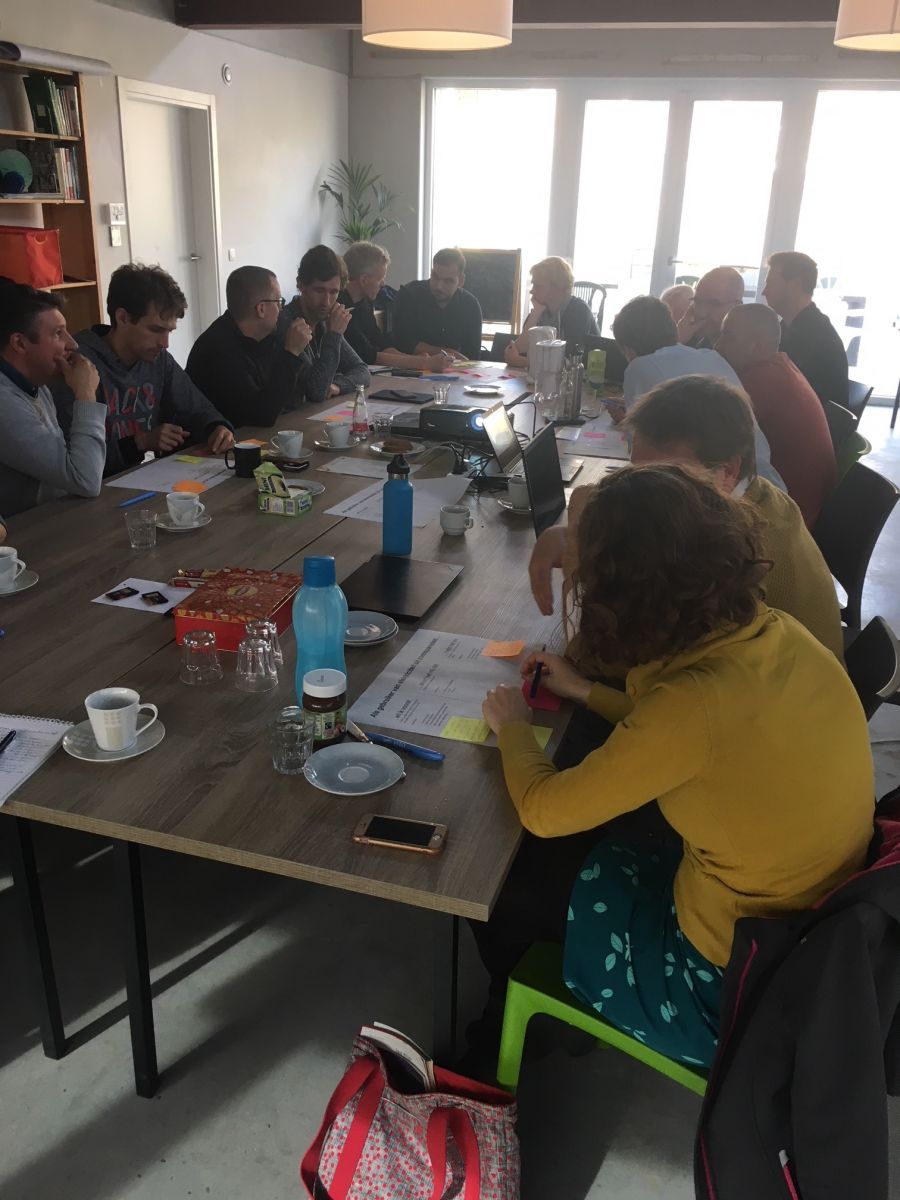 CIRCUSOL's team, 20/10/18, © CIRCUSOL
By first writing down their individual preferences in pairs of two or three, and next discussing and clustering them in group, this exercise led to a clear overview of the cohousing group's jobs, pains and gains related to electricity from PV. Some of these are already part of their current service-agreement with Futech. Other needs might be met when the agreement is revised in the future.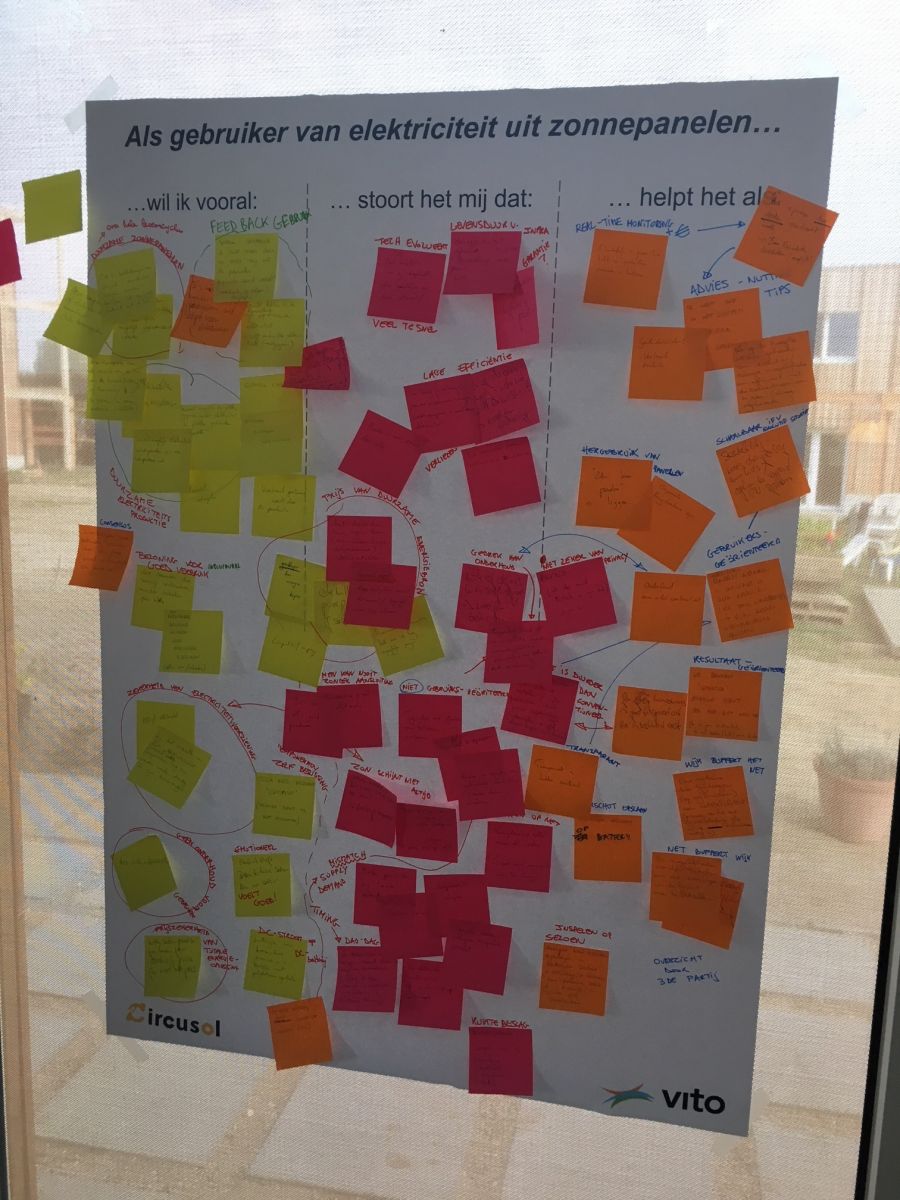 Brainstorming, 20/10/2018, © CIRCUSOL
The workshop was concluded by two presentations on existing service models for energy-related services: electronic car sharing and washing machines as a service.
For further information:
Susana Garayoa
CIRCUSOL Communication Manager
E • hello@circusol.eu
T • +34 948 198 000 • +34 673 009 336 (Mobile)